Semi-Private Training St. Catharines
What is Semi Private Training?
Semi Private means that you will be working with a trainer who has been trained to work in the field of your choice. The trainers are certified and have experience in their chosen fields, so they can help guide you through any challenges or questions you may face during your time at the centre. They also provide support throughout your stay by offering guidance on how best to manage your recovery. This type of service allows for more one-on-one attention from our staff as well as other clients. It's an excellent way to get started if you want to learn about a new sport or activity while still getting all the benefits of group exercise classes.
All these great reasons make it easy to see why we love what we do here at NHRC!
Semi-Private Training Can Help With:
Improve strength, overall health and wellness

Improve cardio

Improve skill set

Regular professional programming

Exercise supervision

60% cheaper than traditional one-on-one training

Limited number of people per time slot

Increase energy levels

Reduce stress
Strengthen muscles, burn calories, tone up, lose fat, and gain muscle mass

Enhance flexibility

Relieve pain

Prevent injuries

Boost self confidence

Promote healthy lifestyles

Encourage social interaction

Develop friendships

Create fun memories, and much more!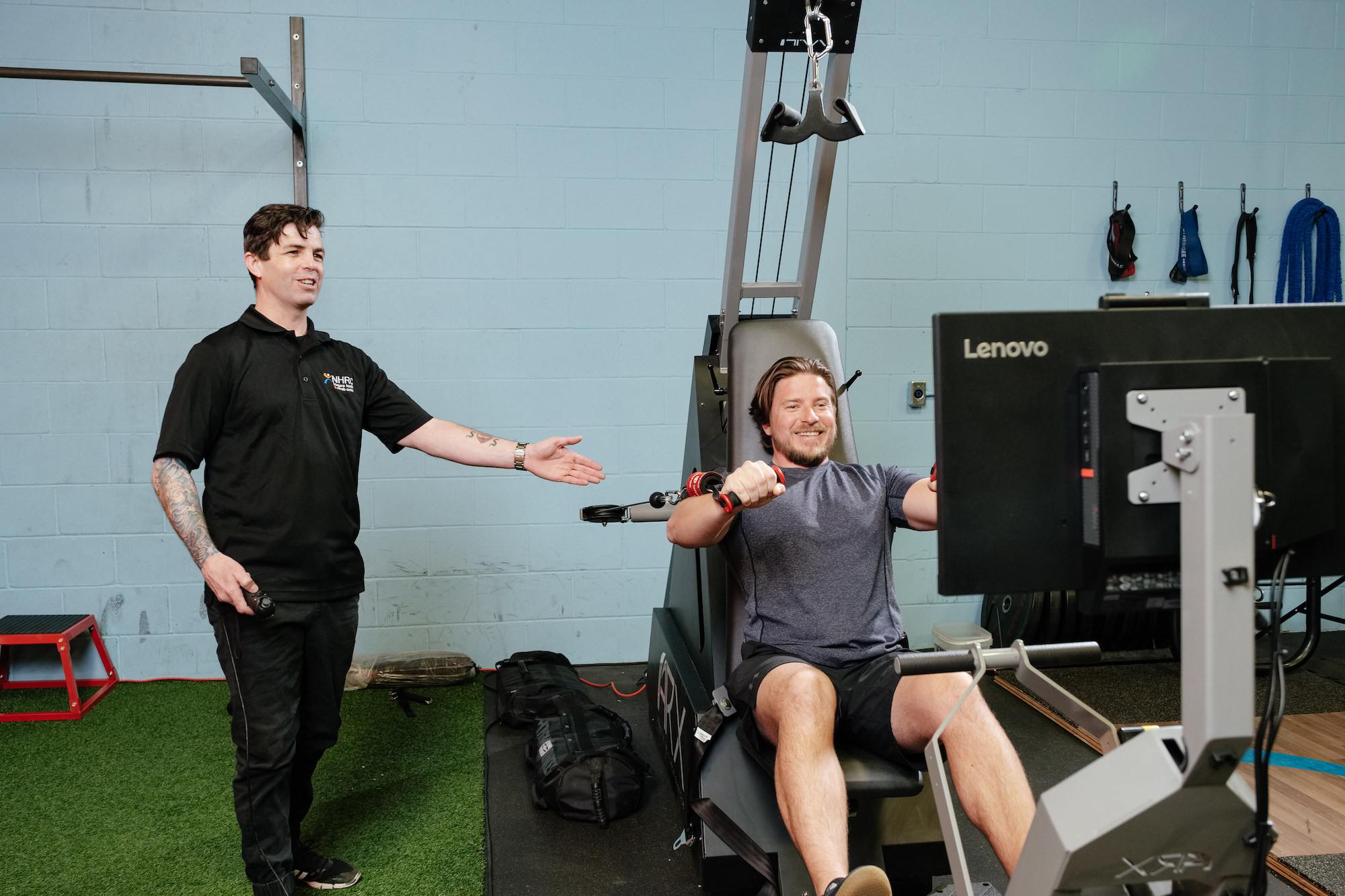 Benefits of Semi-Private Training
Our semi-private training format has taken the old school one-on-one model and turned it up a notch. Our goal is to provide you with more training, better results and be able to offer this at a better price.
Why Choose NHRC for Semi Private Personal Training in St Catharines
Semi-Private Training St. Catharines at NHRC
We have semi-private training sessions multiple times per week.
Cost
1 day per week – $150+tax monthly
2 days per week – $200+tax monthly
3 days per week – $275+tax monthly
Areas We Serve:
Our patients come from all across Niagara including:
Insurance Covered physiotherapy, chiropractor, massage therapy. Extended Health Coverage Direct Billing Available.
Clinic Hours:
Monday 8a.m.–7p.m.
Tuesday 8a.m.–7p.m.
Wednesday 8a.m.–7p.m.
Thursday 8a.m.–7p.m.
Friday 8a.m.–6:30p.m.
Saturday 8a.m.–2p.m.
Sunday Closed